Luxury and Comfortable Transportation with Havalines VIP at Istanbul's Favorite Port, Galataport
Our company, which offers VIP transfer service to Galataport, offers luxurious and comfortable transportation services for you to have an unforgettable experience at the most prestigious ports in Istanbul.
Enjoy the privilege of traveling to Istanbul's favorite port, Galataport with VIP transfer service. Our company makes your journey to Galataport unforgettable by providing you, our valued guests, with the highest level of luxury and comfortable transportation services.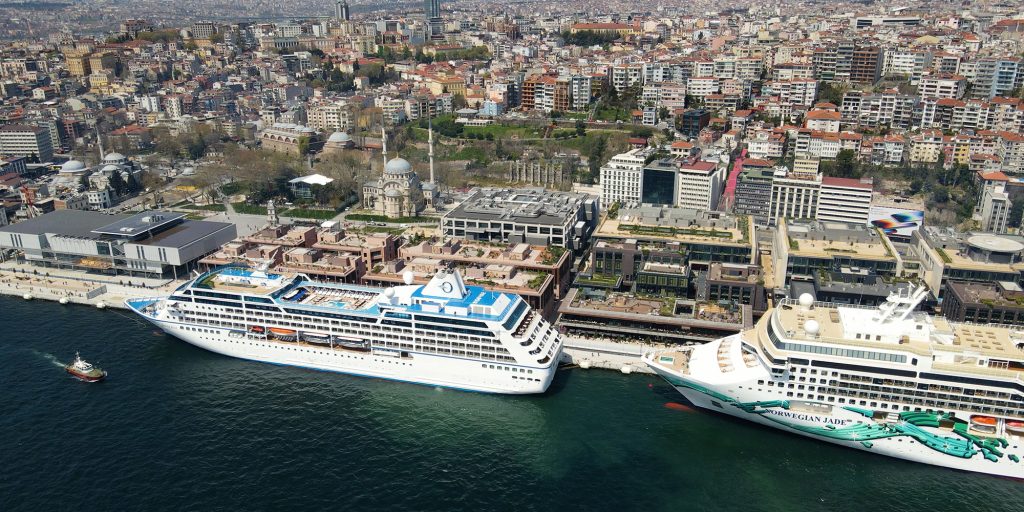 Galataport stands out as a magnificent port that reflects the historical and cultural heritage of Istanbul. Here, a unique experience is offered to visitors from all over the world. Be a part of this unique experience with the VIP transfer service to Galataport and start exploring Istanbul.
While our company offers VIP transfer service to Galataport, it prioritizes security and privacy as well as luxury and comfort. The satisfaction of our customers is the most important priority for us and in this direction, we are at your service by employing the best vehicles and experienced personnel in the sector.
Our services offered to Galataport within the scope of VIP transfer service:
Airport and hotel transfers: You can choose our professional chauffeured vehicles for a luxurious and comfortable journey from Istanbul airport or hotel to Galataport.
Special transfers for special days: Make a difference with our VIP transfer services to Galataport on your special days such as weddings, engagements and graduations.
Private transfers for business trips: We offer a prestigious and reliable transportation service to your guests who come to Galataport for business meetings and events.
City tour and transfers to tours: We have VIP transfer services to Galataport for those who want to organize a city tour to explore Istanbul and those who will participate in various tours.