As Havalines VIP, we not only offer private transfer services, but also provide our customers with unique experiences. We invite you to an equestrian tour adventure on the beach for an unforgettable experience.
Those who are looking for an extraordinary activity, now there is a perfect opportunity for you: a horseback tour on the beach offered by Havalines VIP! This activity allows you to have a pleasant ride on a horse on one of Turkiye's most beautiful beaches. We recommend you not to miss this experience, which will color your holiday and save peaceful memories.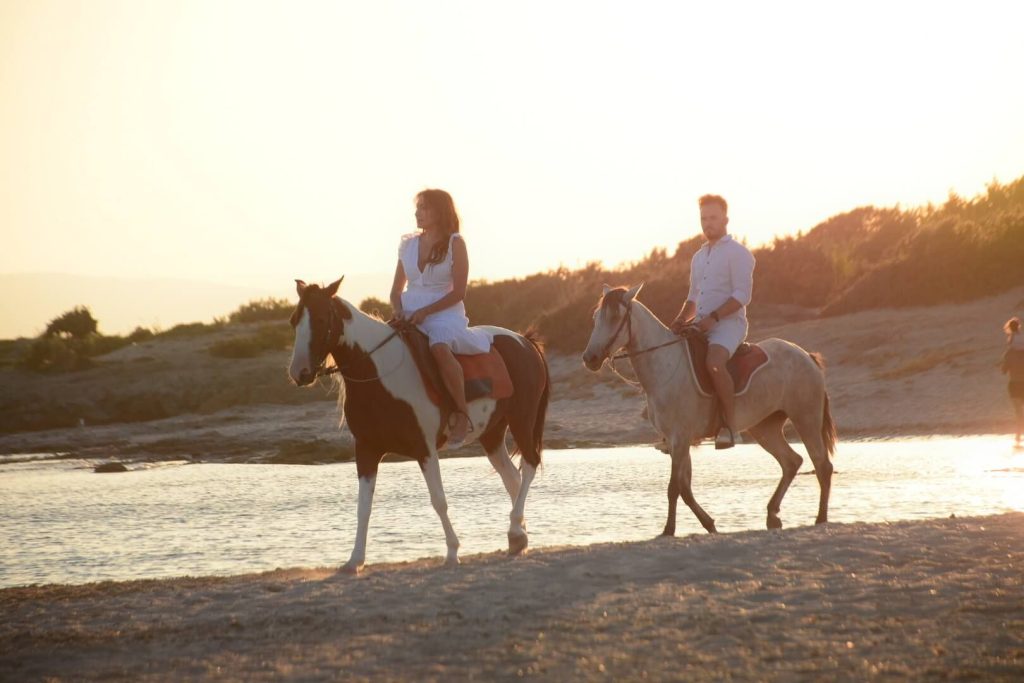 Enjoy the sea, sand and sun while enjoying nature and the unique relationship with horses. Experienced or novice, our horse riding activity is suitable for everyone. Our experienced guides accompany you throughout the tour and assist you with horseback riding.
Havalines VIP's horse-drawn tour service offers our customers more than just a transfer service. This service provides an unforgettable holiday experience and precious memories. Therefore, when you plan your holiday with Havalines VIP, you can be sure that you will go beyond your holiday experience.
When planning your vacation, consider the beach horseback tour offered by Havalines VIP. While discovering the beauties of the sea and nature, experience horseback riding at the same time. We guarantee an unforgettable experience for you and your loved ones.
Finally, you can contact us for more information about this unique service offered by Havalines VIP. Visit our website to learn more about our beach equestrian tour service and to make a reservation. We are waiting for you to customize your experience and create one of the best memories of your life.