Traveling to Istanbul with Havalines: Blue Mosque
Our next stop in Istanbul, which we discovered with Havalines VIP: Blue Mosque
The Blue Mosque is Turkiye's first mosque with 6 minarets. There are 50 different tulip patterns inside the mosque. The most important element in it is the mihrab. Even where the mosque is most crowded, the pulpit is designed so that everyone in the mosque can hear the imam. The wide front courtyard façade was built in the same way as the Suleymaniye Mosque facade, except for the addition of the towers on the corner domes.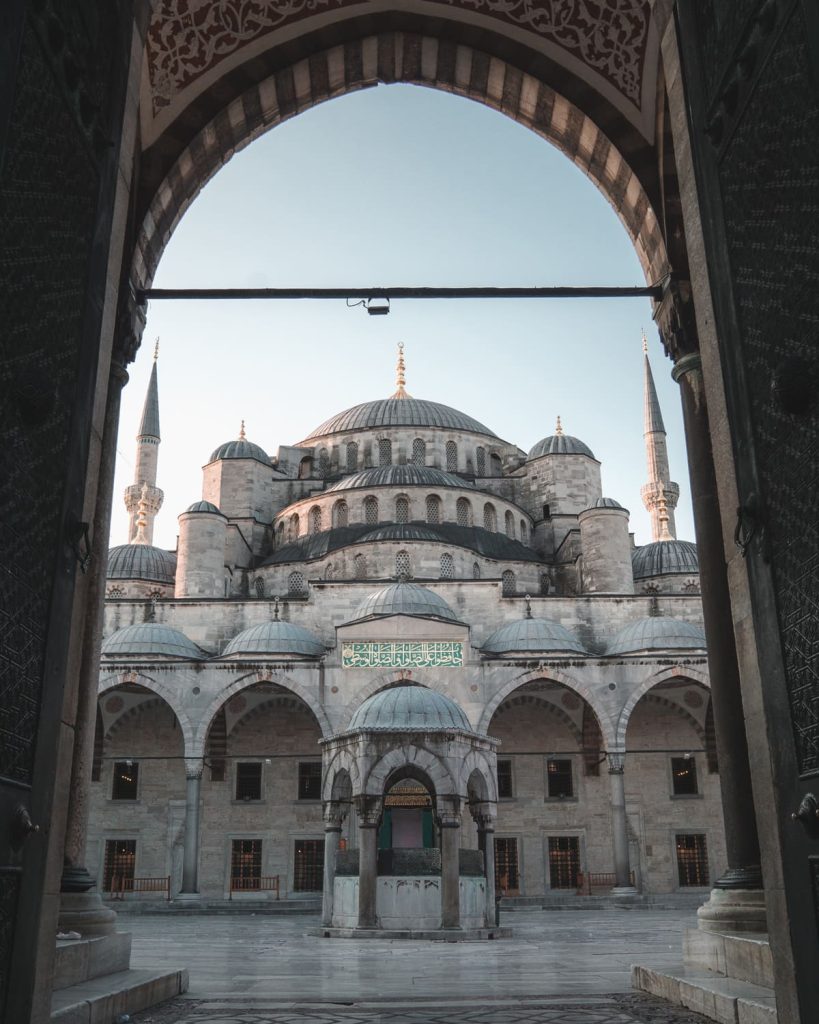 With its magnificent beauty, the Blue Mosque is a popular sightseeing spot. It was built by Ahmet I between 1609-1617. Its architect is Sedefkar Mehmed Ağa. Europeans named it the Blue Mosque because it was mostly decorated with blue tiles. The Blue Mosque is one of the 5 mosques with 6 minarets in Turkiye. Others are Çamlıca Mosque, Taşoluk Yeni Mosque, Muğdat Mosque and Sabancı Mosque.
Blue Mosque Worship and Visiting Hours
The Blue Mosque is still a working mosque and is therefore closed to tourists during prayer times. In general, the working hours of the Blue Mosque Turkiye are from 08:30 in the morning to one hour before dusk, except for 90 minutes each prayer time and two hours for Friday noon prayers.
What You Should Know About the Blue Mosque
The soup kitchen, baths, schools, caravanserais and hospital rooms, which were very valuable in the Ottoman period, are within the body of this mosque.
You can borrow the cloths at the entrance of the mosque free of charge and return it when you leave the mosque.
The Blue Mosque preaches not only for Turkish visitors but also for foreign visitors.
The Blue Mosque is known as the first selatin mosque. This means that it is a sultan's mosque. In other words, it is a mosque built by the sultan of the age.
Cords at the entrance are designed in such a way that people can bend over. It is designed to allow visitors to enter the place more respectfully.
If you want to visit the Blue Mosque easily, you can choose Havalines with VIP privileges.
For opening hours and more information, you can visit the Blue Mosque website: